In Q2, we focused on preparing Zendoo for our upcoming mainnet release and began growing our team in anticipation of the launch. We also celebrated our 4th anniversary as a project!
Highlights
This quarter the team maximized their efficiency and efforts to ensure a successful Zendoo mainnet launch.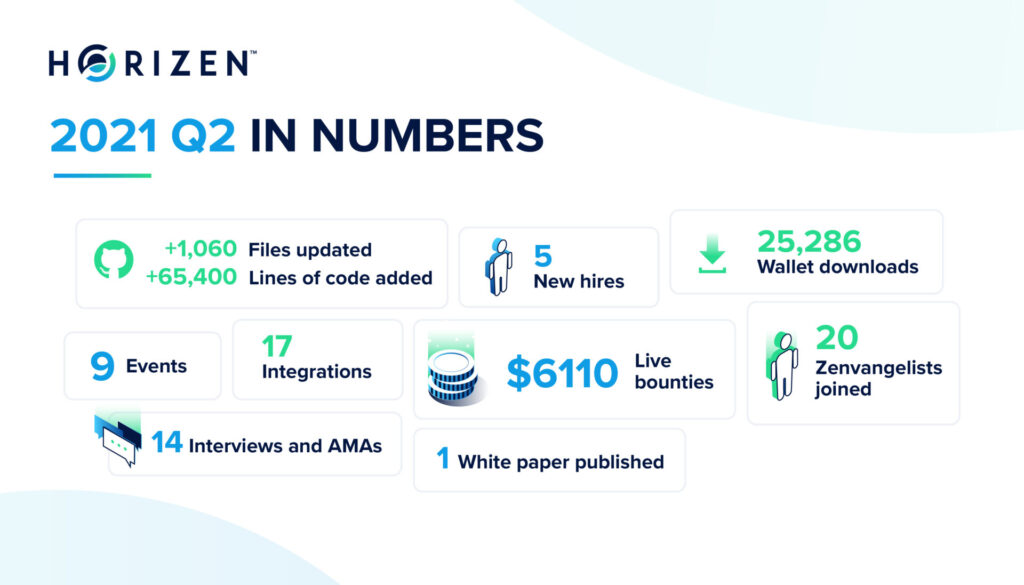 Engineering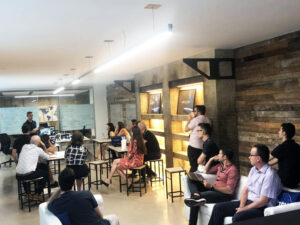 The Horizen Engineering team put some final touches on the Zendoo and Zendoo SDK code this quarter. The code is currently undergoing testing by two different code auditing teams to ensure our code is ready for launch.
Some interesting numbers from the Horizen Github Organization:
+1,060 files changed inside our repositories

+65,400 lines of code added

+31,400 lines of code deleted
You can check out our roadmap for more deliverables planned this year.
During Q2, our team also wrote a new whitepaper about "The Latus Incentive Scheme for SNARK-Based Sidechains". This paper details the reward scheme of the Latus-enabled sidechain first introduced in the Zendoo whitepaper – A zk-SNARK Verifiable Crosschain Transfer Protocol Enabling Decoupled and Decentralized Sidechain. This reward scheme is an essential element for a fully decentralized system and allows the creation of a balanced mechanism of reward distribution.
Business Development
Our BD team announced several new partnerships in Q2 for both Horizen and stZEN! These partnerships include APIS nodes, LBank, Transak, and more for ZEN. stZEN also had partnerships with MetaMask, SushiSwap, Blockfolio Signal, Gitcoin.co, and more! These partnerships help increase the availability and usability of both ZEN and stZEN. Check out the achievements below to see a full list of integrations and listings.
The team also worked on setting up some major Zendoo partnerships for Q3. So, be sure to keep an eye out for exciting new announcements.
Marketing and Community Growth
During Q2, our community grew exponentially with the excitement of our upcoming mainnet launch and interest in our new ambassador program. The biggest social media growth we saw this quarter was from our Twitter with a 21%+ follower increase. We are excited to welcome everyone to the community!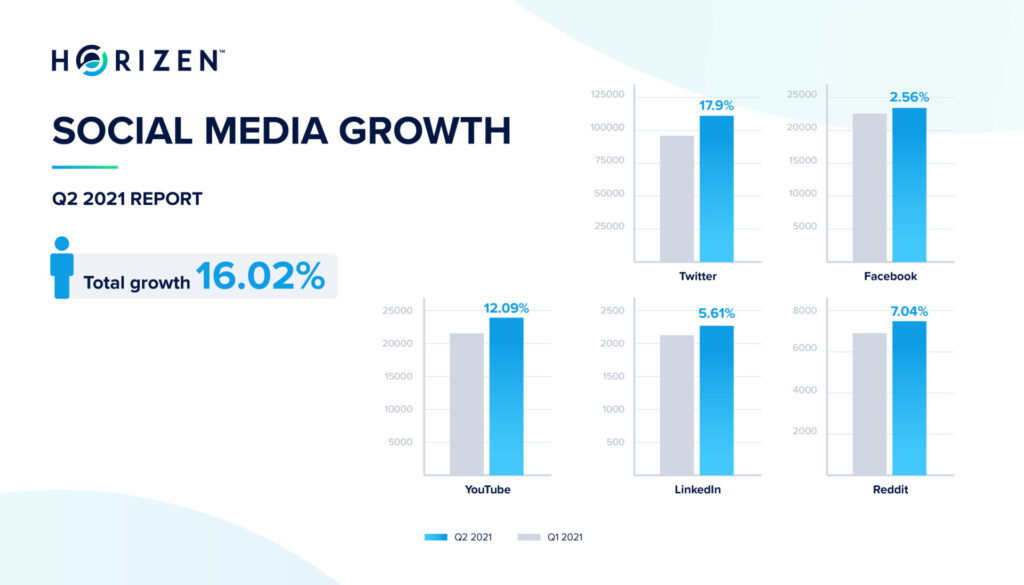 The new Horizen Zenvangelist program is a "design your own " style ambassador program where potential ambassadors, called Zenvangelists, can determine the best fit for them. The program is built to enable anybody to grow with our project and contribute to our ecosystem using their own special skills while earning incentives. Since the release of the program, we have welcomed 20 ambassadors and received 466 applications!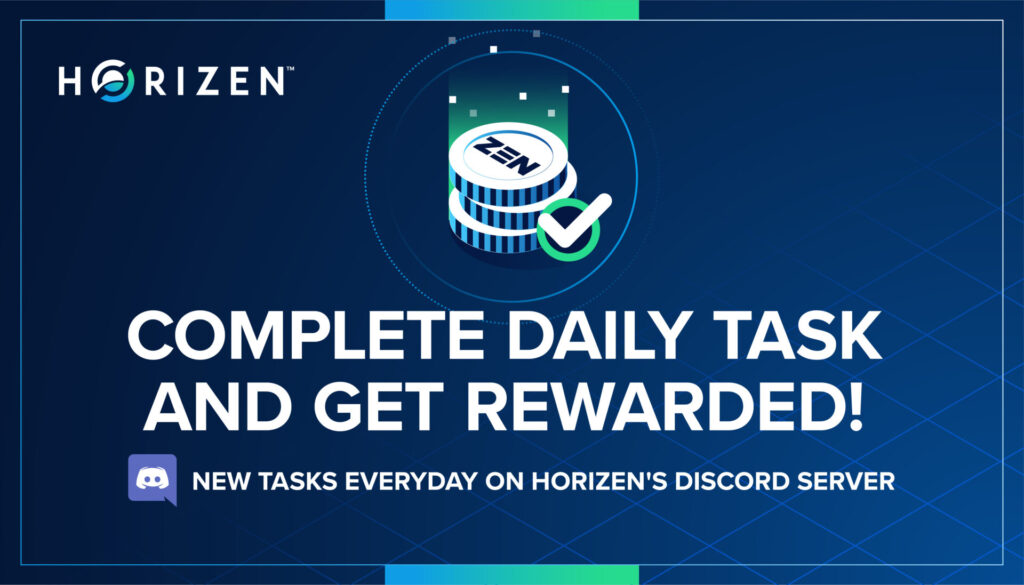 As part of the Horizen Zenvangelist program, we have added new ways to incentivize ambassadors and community members. Community members can take part in daily tasks, which offers opportunities for everyone in the community to complete a task each day to earn small amounts of ZEN. You can participate in these daily activities by joining our Discord channel. Our official Zenvangelists can also participate in special tasks on the HDE that are non-technical. These include translations, content creation, and more. So, be sure to check them out and apply for the ambassador program if you are interested in picking up one of these special tasks.
Zennodes
In Q2 the Horizen node ecosystem grew by 6.05% for secure nodes and 2.48% for super nodes.
Check out the full list of accomplishments below
Q2 Accomplishments
5 new team members

9 events

17 integrations and exchange listings

25,286 wallet downloads
Technology
Latus incentive scheme for SNARK-based sidechains whitepaper
New Team Members
Zain Cheng – Products

Manon Boudoux – Marketing

Marko Orčić – Marketing

John Camardo – Products

Paolo Galli – Engineering
Exchange Listings and Integrations
ZEN available on GetBlock

ZEN and stZEN available on Copper

ZEN available on ViaWallet

ZEN available on APIS Nodes

ZEN available on LBank

ZEN available on Transak

ZEN available on BitBox

New ZEN pairs available on Binance

ZEN available on Bitcoin.com

stZEN available on Guardarian

stZEN available on Totle

stZEN available on MetaMask Swaps

stZEN available on Blockfolio

stZEN available on Accointing

stZEN available on SushiSwap

stZEN available on Zapper

stZEN available on SafePal
stZEN available on gitcoin.co
AMAs and Interviews
Some of our Media Coverage
Events
Anniversary

Event

China Roadshow event series by Guan Yin and Zicen

PorcFest 2021 with Spencer and Nate

Horizen Meetup with Enjian School with Guan Yin and Zicen

Spencer at Miami Bitcoin Conference

Guan Yin at the Convergence of Blockchain

Horizen at ZK Jobs Fair by Zero-Knowledge Podcast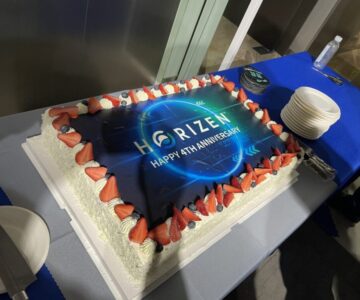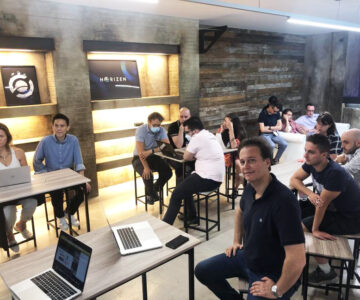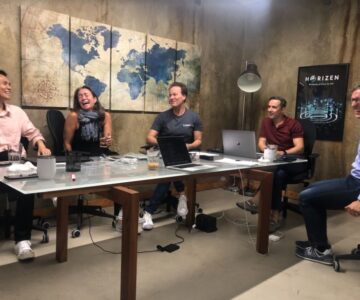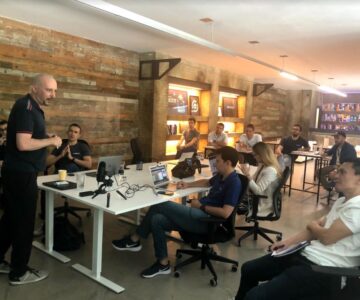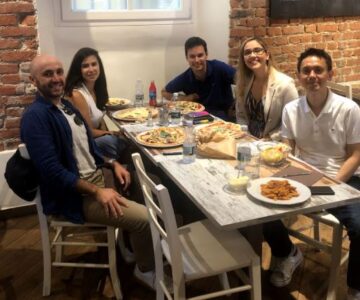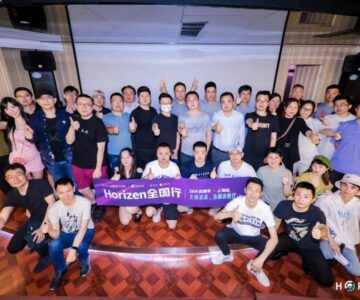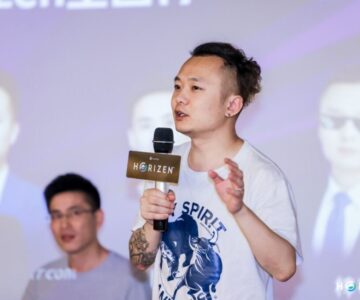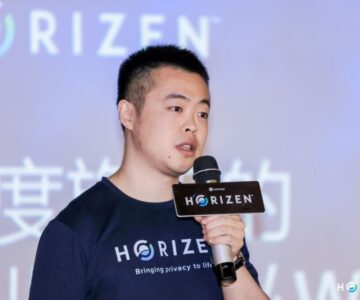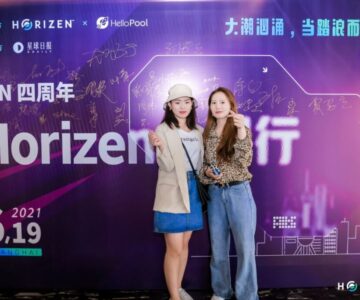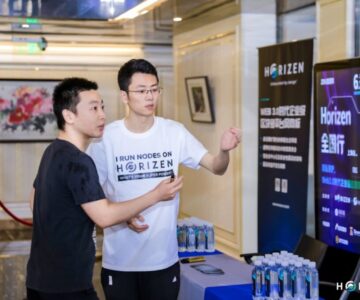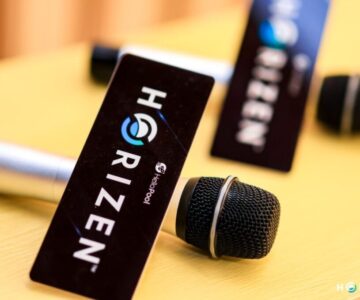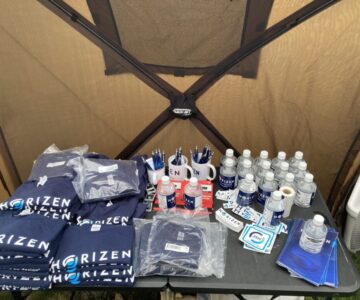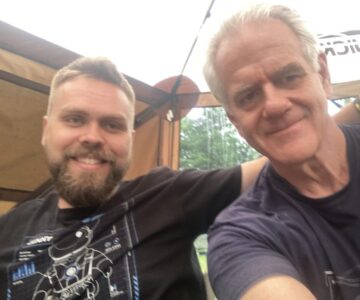 The post The Horizen Q2 Review appeared first on Horizen.